Nomadic Culture - W&B
Words - Own content
Publication - Will & Bear
Images - Stefan Haworth
If you aren't familiar with Stefan Haworth's work then we invite you to feast your eyes on some tasty photography. We're super proud to have Stefan on board as a Will & Bear ambassador because well, who doesn't want a well travelled, all-round legend on their team right? Stefan travelled to Mongolia a while back and we want to pull some magic from the archives and share this trip of a lifetime with you!
Inspired by the movie 'Tracks' Stefan set off on an impulse trip to Mongolia a few years ago in hope of teaching himself how to ride a horse. He set off on his solo expedition during the Mongolian Autumn to do exactly that. His impromptu decision to travel to a place he had never been before, to do something he had never done before, saw Stefan's head buried in youtube channels just a week before the trip.
Despite his fear of horses, the incredible difficulties of language barriers and the unforgiving barren environment, Stefan somehow pushed past all of these challenges and continued to place himself in the deep end, sending him on a journey of exploring his own limits.
Unlike visiting the tropics or southern Alps, Stefan describes the majority of Mongolia's landscape to be flat grassland or vast desert. And when he says flat, he means REALLY flat, for as far the eye can see. With barely any trees around in most areas, autumn in Mongolia was far from vibrant and instead a thick palette of browns and neutral hues. Perhaps his experience doesn't sound like the visceral delight of Morocco or Iceland, but he can assure us that Mongolia has its own experience. Like waking up to the sounds of horses trembling the earth or herds of cows moving about the barren landscapes and the constant whip of wind in your ears.
What held the most part of Stefan's interest was the way of life within the villages. Everything from what they ate to how they sourced firewood without trees, why they milked horses to how they went about in their day-to-day lives. "I was helping to train their new eagle for hunting by running with a dead rabbit on a string and calling it or releasing it to hunt. It wasn't a zoo, it was real life. It's those moments that made it so much different than anything I've ever experienced. I have such respect for them in the harsh environment of which they live."
It's one thing to capture the many wonders of a place, but its another to actually be amongst it and if it's one way to describe how Mongolia makes you feel, Stefan says alone yet confident, strong yet weak. It tested him beyond anything he had previously endured and not in the physical sense at all, instead, it was purely mental. It could be said that travelling through Mongolia can be dubbed as 'bland' but he says there is SO much to learn. Their way of life is something he has never experienced.

We asked Stefan one final question, what advice would you give to someone who has never travelled before? He replied with this "Travel can be challenging, it's made easier than it's ever been so step outside your comfort zone, take time to explore and travel less distance. Get away from the hustle bustle and instead go help farmers and smaller communities. Visit schools, sit in the ditch with homeless, give water and soap, don't give lollies. Experience what we have left in the world because we're losing the best stuff.."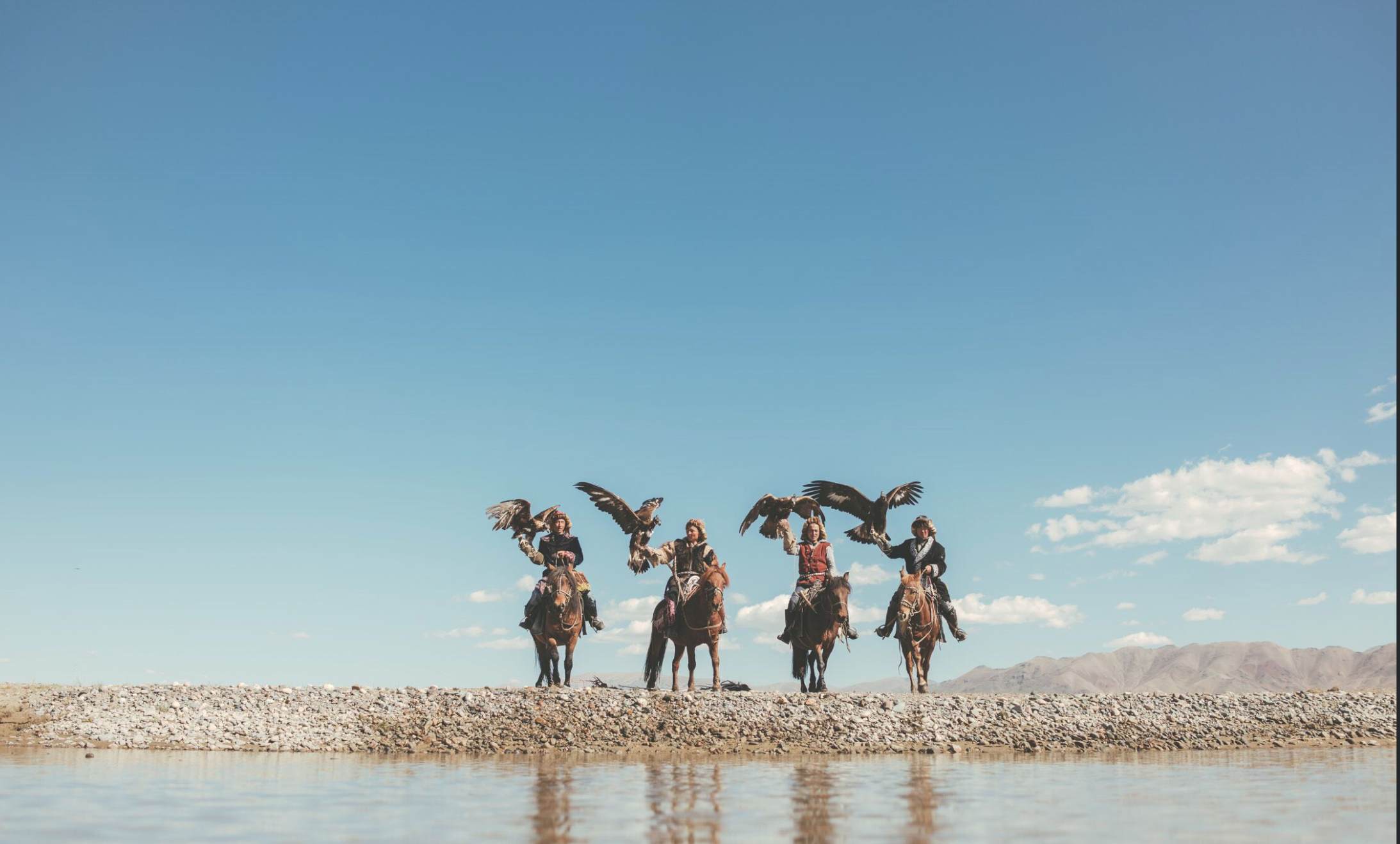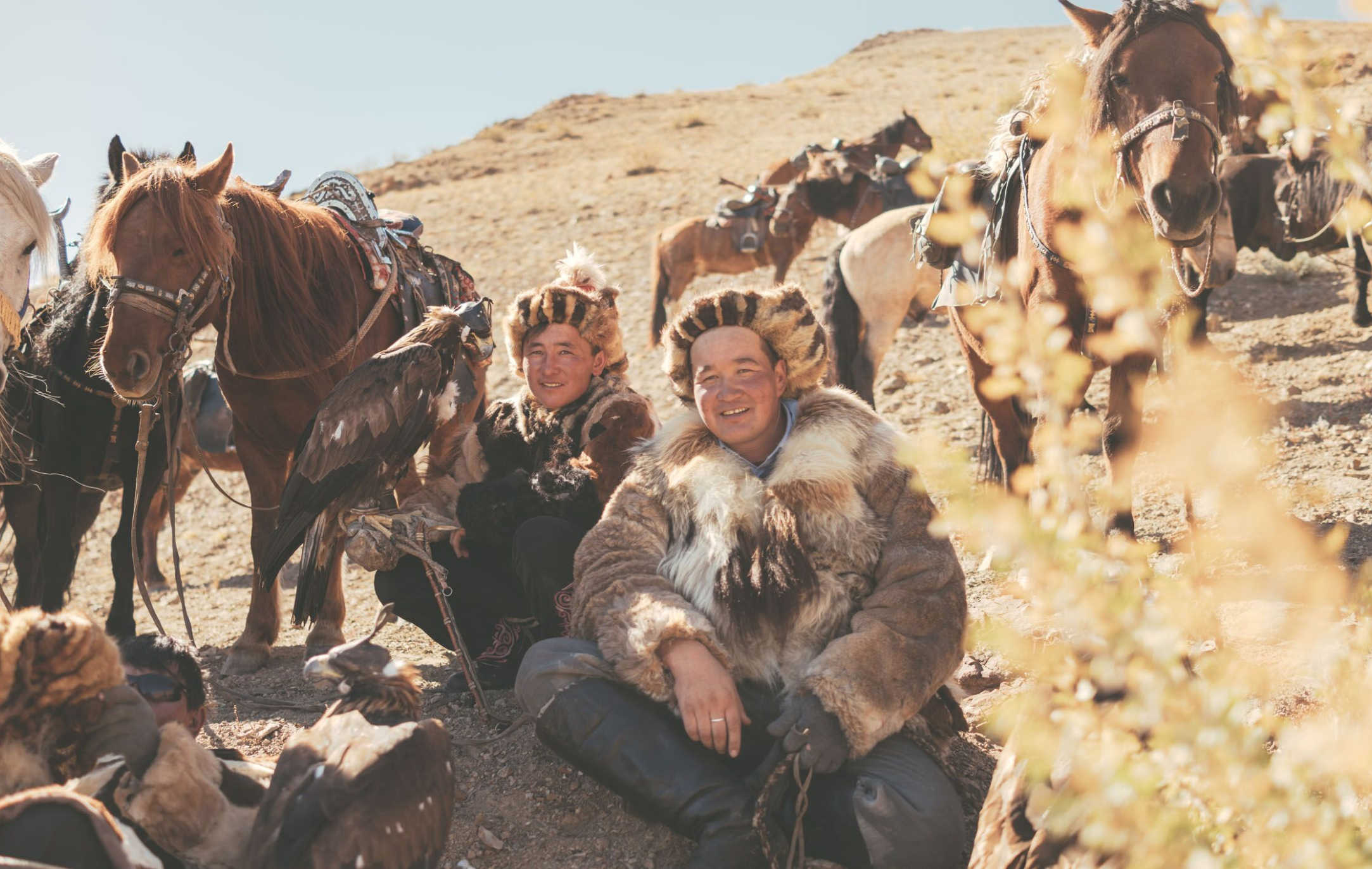 Settler Hives
Words - own content
Publication - Will & Bear
Images - @settlerhives
A humble duo making a difference one seed packet at a time.
Hayley and Roger Mason have been dubbed 'The Backyard Beekeepers' since launching their new business venture, Settler Hives. What started as a dream of one day working together on a feel-good product, turned into the reality of multiplying food source through keeping bees and selling seeds.
Okay, you're probably wondering what seeds and bees have to do with each other right? Well, Settler Hives is, for now, a selection of high-quality seeds chosen specifically to the likes of bees. But it's not just about the bees you see, us humans love to eat so why not plant something that feeds both? From native flowers to herbs and garden greens, the Masons have created a circular economy through the humbling act of pollination, and in turn, multiplies food source. Turns out the one insect we're all afraid of getting stung by, is much more valuable than we thought!
We asked the pair why they think bee's play such an important role within our environment and found out some pretty interesting facts! Globally, there are more honey bees than any other type of bee/pollinating insect, making them the world's most important pollinator of food crops. And it doesn't just stop there, European Honey Bees and Australia Native Bees (over 2000 types) all work together to pollinate native trees, shrubs, and flowers. It's estimated that 1/3 of the food we consume each day relies mainly on the pollination by bees but also birds and bats too. This same principle applies to our native flora as well.
But, the story of Settler Hives couldn't be told without first getting to know the Masons. Hayley and Roger first met in their hometown of Toowoomba at a local youth group when Roger was 11 and Hayley 12. As Rogers first crush, it's only fitting that they began doing everything together from high school to family holidays, university and apprenticeships, the pair were inseparable. By age 21 they were married and set off to see the world together. When they returned home (for a short while) they jumped right into purchasing their first home which became their very first investment property and decided to head off again, this time, to Canada. Whilst living on a blueberry farm just an hour west of Vancouver, the two restored and renovated a 3 story barn on a relatives property to live in but quickly fell in love with the humbling act of beekeeping. And what started as an Instagram page intended for family and friends to follow their beehive activities turned into the budding idea of Settler Hives. Between their new hobby, an already established list of adventure hobbies and work, Hayley fell pregnant and soon gave birth to their first child, Scarlett.
After nearly 3 years in Canada, Hayley and Roger finally felt settled into way of life over there and were ready to continue the journey as a tribe of 3 until they got the devastating news of an unsuccessful visa application! And so there was no other choice than to return home to Toowoomba. So when did they decide to become beekeepers? Well, naturally, life lead them down parent lane and they came to terms with knowing their usual, adventurous hobbies were going to change, drastically. Hayley distinctively remembers the exact afternoon when they where brainstorming ideas on new hobbies to do together outside, when that lightbulb moment happened.. "what about keeping a beehive?!" and so, that's exactly what they did!
It wasn't until later down the track when a pivotal moment happened during one of their usual 10+ hour drives together. The combination of beekeeping and their dream of creating a feel-good-product finally clicked "I remember blurting out... seeds!! For the bees! I could see the packets in my head straight away... edible flowers, wildflowers, natives, flower nectar. The rest is history" - Hayley. It's now been only 6 short months since officially launching Settler Hives and they are proud to say, business is thriving! With plenty of keen stockists adding to the plethora of their already established customer base, they are so stoked to be a part of something that encourages people to get outside and start planting. But it's not just about the reward of doing what they love, it's about that feeling when someone places an order they know that particular order has a feel good, do good action behind it and for them, that's the real reward.
So what does a day in the life of the Masons look like? It starts with Roger heading off to work (his other job) whilst Hayley begins the day slowly, with cub Scarlett at her ankles and a cup of tea on the back deck before plunging into a full day of Settler Hives work. Their constant aim to stay ahead of growth means that there is a lot of time and effort spent on working with suppliers, finding new systems and releases like packaging and seed lines. When Roger returns home from work and they can finally put Scarlett to bed, the two get busy packing seeds in the living room or kitchen bench. And when they're not busy sorting out logistics, working full time and being parents, they're working on rad little projects like the 'honey tap'. Now, this isn't just your average honey stall, instead, a literal honey tap located at the back fence of their Toowoomba home, supplying fresh local honey from their backyard bees. And if that isn't epic enough, they'll have honey growlers available for purchase to encourage a 'refill & reuse' community. This project is more than just supplying the people of Toowoomba with delicious honey, it's a move towards a more circular economy within a community that supports their local and encourages a more sustainable way of life. Everything we support and love!
Settler Hives is the byproduct of a dream, turned Instagram page, turned lightbulb moment of two people who believe in something bigger than just the instant gratification of a feel-good business. The two firmly believe in the importance of having your own personal food story that can supply and nourish both humans and the natural world. By providing the public with simple, interactive resources, Settler Hives are creating opportunities for anyone to begin their own personal food story, bringing food to their own family tables whilst doing good for bee kind!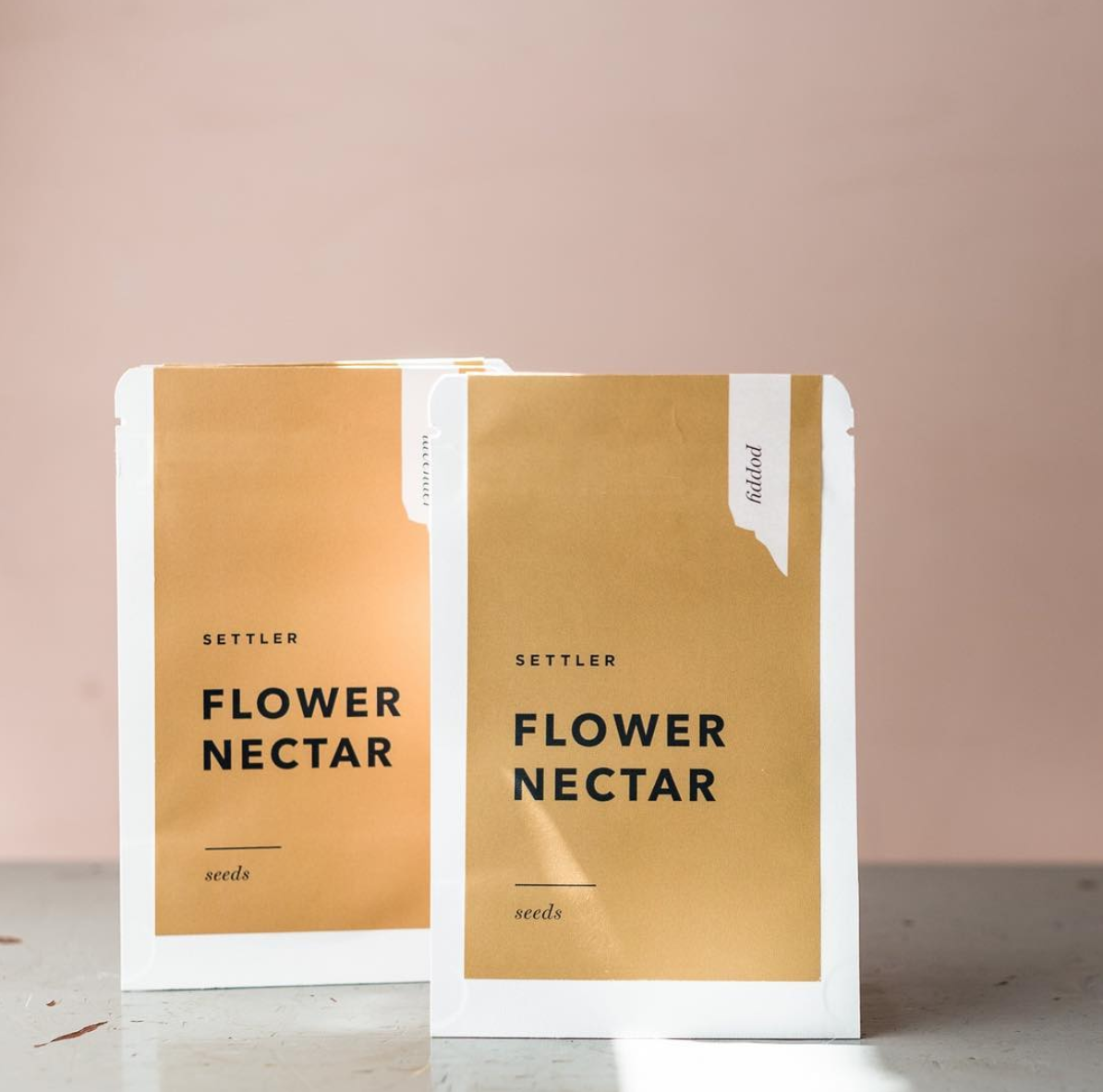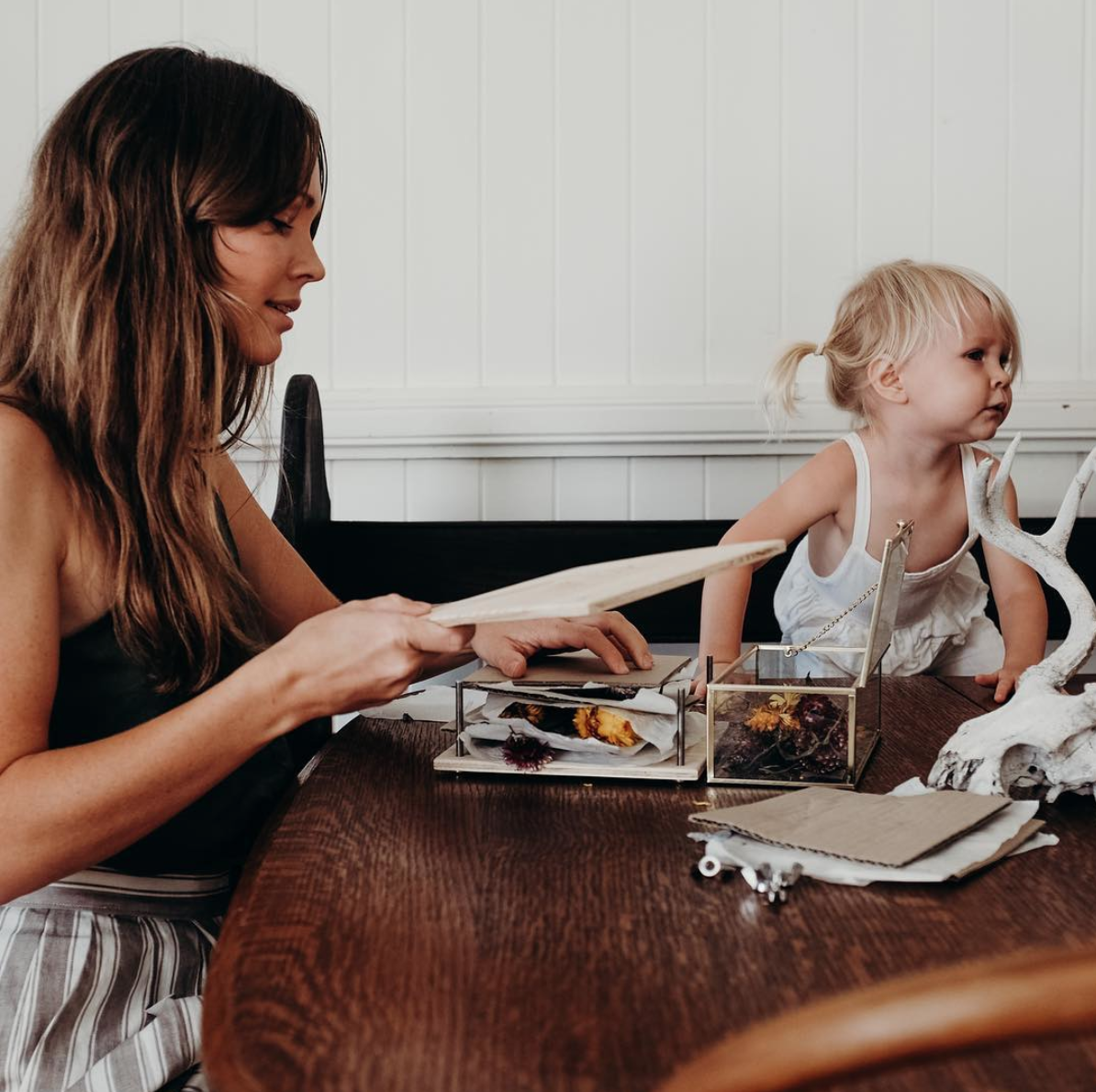 Linear - BASKK
Words - own content
Images -
Publication - Baskk (smack bang design)
You've discovered the earth and walked its many mountains but have you explored the many landscapes of a woman? It is time to trace the outlines and find your land, your sacred place amongst the wilderness, a place of rest and reprieve.
Begin the journey with respect to the skilled artisans who crafted the body for the sake of art; to express, move and make. The female body is soft and thick, delicate and powerful and so romantically complex begging for the light to place it's lips upon every ridgeline to sink deep into the valleys. It waits for the darkness of a room to dance around it before finding it's way to the skin to show us the shadows, the depth and magic that takes refuge in every corner. Her sways and bounds cultivate a precious moment that will enrich any space in time, stealing your eyes for a just a moment and occupying your mind forever.
The depths of her body are earned through the learnings of patience and sincerity for it is her honest pulchritude that deserves only the eyes of those who emanate that very essence. And so for every year the body endures it will sacrifice the blank canvas it was once given and allows the elements of life to cut through showing the marks, lines, dimples and scars. It is the duty of the holder, the viewer and the explorer to honour the body so that her land will make way for you.
Linear moments that connect the mind to the body are the foundations of each structure that allow us to navigate our way through and the complexities that form the base and build the walls is much more than we can ever understand; to only figure that no figure is lesser or greater than the other. All equal yet different in appearance making each woman deserving of the integral discovery of each and every explorer.
A moment with CAITLIN REILLY - paradiso
Images - Own content using 35m film
Publication - Paradiso Magazine
Words - own content
I walked along the pavement under the warming winter sun of Byron Bay. Amongst the modern buildings and construction noises there stood a two-story charmingly weathered Queenslander home. Adorned in plants, succulents, palms and handcrafted homewares I knew I had arrived at the home of artist Caitlin Reilly. The front door wide open I felt an immediate sense of welcome and as I removed my boots placing them next to a pair of paint-soaked canvas shoes, she came to the door barefoot and in oversized workwear.
Stepping foot inside her home is like being the only guest invited to a private viewing of a gallery. Slow paced and in awe I took in every inch of every wall covered in paintings. By the time I made it to the living room, Caitlin had arrived at her portrait painting of Ruth Ryan and I couldn't help but smile at the intricacies of this painting and the tender words she spoke of Ruth. Whilst she brewed a pot of tea on the stove I curiously wandered through the house taking in all the small things. Cupboards covered in photographs, artworks high and low, paint covered clothes hanging out to dry and small pots of plants in every corner. This house had its charm and I was falling. With tea ready, we perched ourselves on the balcony to talk all things life and creativity. Born and bred in the quaint, cosy town of Bowral just south of Sydney; Caitlin grew up in an incredibly musical family and recalls her mother as being a woman of song and instruments and her father being in the thick of the 'Rag Trading' business. Taking skills from both parents saw Caitlin working in the clothing industry by day and playing music by night from the age of 19 when she first moved to Melbourne. Now a mother of 3 (Hugo 14, Pearl 16, Otis 18) she recounts the experience of parenting as being one of the most creative things we'll ever do as humans. And between the chaos and her creative mind, she always found a way to make art even with a pot of food on the stove and kids crawling at her ankles, there she was painting at the kitchen table.
When I asked Caitlin what medium she enjoys to work with most, she had a simple answer "put me somewhere, what am I going to express with?". What she creates depends on what's accessible to her, therefore, the medium will dictate what she creates and expresses. And after spending several years in China, supplies were cheaper than ever meaning Caitlin was able to create these large-scale paintings with lots of layered texture that were juicy and thick of history. Most of her work is about creating a memory and history on a surface structure and then the surface structure becomes the outcome. And as a multi-disciplinary artist there is no favourite medium, rather she finds that once a new body of work is undertaken that current piece is her favourite. But one thing that caught my attention from the very moment I stepped foot inside the house, large rolls of paper curled up and sprawled over the floor. As she knelt down and unrolled one of the pieces an entire story was unveiled. During her time in China Caitlin had performed charcoal rubbings of manhole-covers on handmade paper that was finer than a butterflies wing yet stronger than the floor beneath us. Laying flat beneath her hands this particular piece became my favourite from the scribbles of handwritten text beneath it of which she read to me: "08/09/2014 Shanghai early morning around 2 am mooncake festival. This cover is at the end of a ramp at the entrance into an apartment building. Onlookers kindly waited for me to be finished before making their way up the ramp. Big smiles transcend language barriers. Magic in 3's".
With life now on a slower, more conscious path living in the heart of Byron Caitlin continues to create with mindfulness and integrity. Now being apart of the 'Reef Sculpture Artist Collective' selected for the Marine Sculpture Anthozoa she makes her way to Hayman Island this month with a team of other creatives to work on this new project. And besides being incredibly aware of the world, there is a humble softness in her voice that compliments her as a bona fide human and from the stories told over a pot of tea, she is someone who lives from the heart.
Sarah Glover - W&B
Words - Own Content
Publication - Will & Bear
Images - Luisa Brimble
If you've ever wondered what a life of good food and fun waves looks like, it's the life of Sarah Glover. And if there's one friend you'd want to have, it's probably her. Cooking along the edges of quiet coastlines, on top of rolling hills or a clear space through the forest, Sarah is a chef who loves to wander.
Being the second child of 8 and growing up in the picturesque, cosy state of Tasmania Sarah quickly became familiar with a busy kitchen and large volumes of food. And the way she cooks is honest and simple. Her way of using the surroundings to gather a mouthwatering menu is much more than inspiring, its magic. There are no 'fancy' techniques or tools, imported spices or produce; just a combination of what the land has to offer and how she plans to gather, prepare and cook it. Having made her way through a cheffing career in Tasmania, Sydney and New york Sarah now pushes the boundaries of cooking by getting back to basics. The outdoors is where her heart lies and her passions thrive.
It all began at 14 as a young teen who loved to eat and decided that cooking was a great way to skip school work. And at 16 Sarah had decided that school just wasn't her thing and that the everyday task of cooking food was becoming more of a passion than a chore. We eat food to keep our bodies fuelled and alive, but for her it wasn't just about that anymore. A deeper love for the outdoors and cooking over fire cultivated curiosity and the pleasures of eating genuine, good food. This was also the age that Sarah began to Surf and without the cyber pressure's of social media, the real pressures of FOMO (fear of missing out) were in abundance. Older brothers and their friends would paddle out, leaving no room for second thoughts, doubts or fear. Sarah followed suit. Her love for the ocean grew tenfold after understanding and connecting with the water in a new form. Gliding over waves, steering her vessel and feeling that warm, thick, bubbling sensation of pure joy after every wave was what grew a healthy addiction.
One (very chilly) Winter's morning after a cold surf in a thick wetsuit, Sarah was ready to eat. Armed with only a box of matches and a few vital ingredients she selected the driftwood from around her ankles, lit a fire and began to craft a quick sourdough as the fire brought warm to her bones. Mixing flour, yeast and sea-water not by measurement but instead intuition, she found a rock shelf perfect for kneading the dough. A quick search with her eyes, and she'd found a flat rock to place on top of the fire. Placing the freshly kneaded pizza base on the now very hot rock, she scattered some saltbush and local cheese and watched the elements do their thing. Sitting back, looking out at the ocean with cheese running down her fingers, something changed. This was a pivotal moment for Sarah. This was the way she wanted to cook, outside in the elements using nothing but what she had. Perhaps it was the challenge of having very little to work with but she knew in that under fluorescent lights and on stainless steel benches wasn't the best fit for her idea of cooking. Instead it was right there, in a moment that made her heart full.
For Sarah, the most integral part of cooking is using the mouth to taste and better understand the next move of adding or adjusting flavours or techniques. And when we asked her what cuisine she would choose if she could only eat that for the rest of her life, her answer of "Argentinian, it's all cooked over fire' was a smiling moment. Although her favourite meal to cook (at the moment) is cuts of meat slow cooked by smoking them, Sarah is still partial to the classic household favourite, vegemite toast. Admitting that this is a staple in her house because it's all about balance, right?
Last year was another milestone for Sarah with the launch of her first cookbook, Wild. 325 pages of mouthwatering recipes, stories of past adventures and some seriously epic photography to paint the picture. We asked her what the word 'wild' meant to her - "it's about your inner self, it's about letting go of what you have been told and letting yourself be free from rules". And that is exactly what her cooking expresses, being free from rules, constraints and listening to that little voice inside that says 'go for it!'. With the books core intention being understanding and respecting the connection between the land and the food we eat, Sarah expresses this through each recipe. The recipes written are like reading love letters to the land of produce. From fresh ingredients to uncomplicated instructions, this book wasn't intentionally designed for accessibility but rather with that coming naturally.
We're constantly inspired by this intrepid traveller who's always hungry for an adventure and good food. Watching her journey is a gentle reminder to get outside and find pleasure in all the simple things, especially what's right in front of you.
Dan Marsh - W&B
Words - own content
Publication - Will & Bear
Images - Carlos Rollán / Dan Marsh
We had the pleasure of chatting with Byron's best film developer Dan Marsh about his passions, film and his latest business venture, Bayou Film. You're probably wondering what the hell Bayou means… well, a quick google search reads 'a marshy-lake or wetland' and an obvious branding choice when your last name is Marsh. Pronounced by-you, this spontaneous business idea has now been operating for 12 months in the buzzing heart of Byron Bay's industrial estate.
Born and bred in Melbourne, Dan's first exposure to photography was in high school where a fully equipped dark room was accessible. His first ever camera being his mothers 'crappy' point and shoot, Dan would always take it with him and snap his friends as they rode around the streets of their neighborhood. This was the start of an evolving deep love for shooting and saw him later studying photography at University where he carved his niche in film and fell in love with the process. But, just like most things, life got in the way and other hobbies, work and passions evolved and became higher on the priority list. It wasn't until a few years later that he picked up a camera again and captured the essence of his largest adventure yet, an arduous bike ride across Australia. This all came about when he read an article about a man who rode through Baja, California Peninsula via bicycle with surfboards strapped and the driving force of freedom. Dan was instantly inspired. From the injection of inspiration to actually getting wheels in motion, there were 3 years of working tirelessly to pay off debts and save enough cash to fund the trip, but 3 years later it was time to set sail. Starting in Melbourne, Dan rode along the coast to Adelaide then passed through Barossa Valley and the Flinders Ranges before undertaking the defiant Oodnadatta Track, 620kms of legendary outback. Finally making his way to the original endpoint of Lake Eyre, there was a thought of 'why ride halfway across the country and stop?' so he didn't. Dan rode his way up through the center of Australia across to Cairns to meet his girlfriend. Michelle flew from melbourne with her bike to continue the ride together, originally heading back for melbourne, with a few stops along the way. With a planned 3-month stopover in the creative whirlpool that is Byron, Dan and Michelle now reside and work full time in Byron, running Bayou Film after hours.
At 5:30 each morning, Dan is up eating breakfast and getting ready to head out the door and go to work as a qualified Carpenter. Arriving at the job site a little early each morning means he can send off invoices, emails and any other Bayou related digital work. He admits that sometimes he walks around the job site between tasks and continues with Bayou work because business never stops and customer service is the priority. When 3 pm rolls around, it's time to pack up the tools and head for Sea Bones store in Byron where he collects the rolls of film from that day that have been dropped off by customers, ready for development. One of the many ways Dan makes it so accessible to anyone who wants to get out there shooting! Arriving at the lab means checking the literal drop box out the front, where anyone can swing past3 and securely deposit their rolls for Dan to get to work on that night! Finding a line between business and own self-sanity, Dan and Mich usually draw the Bayou work line at 8 pm (most nights) so they can eat, get a good night's rest and enjoy time together.
If you've ever had the pleasure of meeting Dan you'd understand his humble response when we asked him, why shoot film? Simply because he loves the process. For him it's not just about being a photographer, it's the whole experience from shooting - processing - printing and manipulating film to create amazing photos. He explained that once you get to the level of understanding how your camera works, how to read the light and find a subject that you want to shoot, you end up being confident in pressing that button each time. And that's a really epic feeling especially when photography has come such a long way since the very first discovery of a camera obscura. This was when someone was in a completely dark room with just a tiny hole in the door which let in the light and projected an image on the walls of what was outside. The small hole in the door acted as (what we now call) a lense and portrayed an upside down image. As this technique progressed onto multiple mediums, the first camera was born. The cameras we use now have lenses that act as the 'tiny hole' allowing us to adjust how much light we let in which then reflects and bounces off a pentaprism (series of mirrors) within the camera, turning the image the correct way up. With the evolution of cameras and photo making Dan had always had a dream of opening a space that allowed him to share his skill and knowledge to not only service the community but to build one around it.

With an impressive regular customer base, Bayou still has plenty of new customers each week dropping off more and more rolls of film. Operating through word-of-mouth, Bayou has fallen into a purist way of advertising due to the lack of time they have to focus on advertising. Dan explained to us that he felt a little overwhelmed when they first opened from not having prior experience in running a business. So he focused on the few things he believed in - to run a good business through exceptional customer service and high-quality products, this is why people come back. "Just being able to give people my time is what makes us busy enough to not have to advertise." And so this theory quickly became the business mission & ethos. Dan and Michelle now run workshops at Bayou where anyone can learn anything from finding a camera that suits you, to understand what film you need, to processing all of your own photos by hand. With money being the last motive, these workshops are run on the first priority of teaching people how to enjoy and understand this art medium that is such an integral part of Dan's expressional life. He understands that he cannot teach people how to take a good photo as everyone will build their own style, but he can give people the skill set through facilitating a space for anyone at any level to come and learn.

Through this business venture, Dan has created a growing community whether he knows it or not. The many ways he makes it so incredibly accessible for anyone and everyone to enjoy the slow beautiful process of shooting film is another reason he is respected. His authenticity can be seen and felt in everything, from each image he processes, to sitting and having a beer with him, you can't help but label him as a true legend. The legend behind Bayou Film.
C.Rollan
C.Rollan
C.Rollan
C.Rollan
D.Marsh
D.Marsh
D.Marsh
D.Marsh
Matty Hannon - W&B
Words - own
For - Will & Bear
Images - Matty Hannon
Surfer, filmmaker and all round legend Matty Hannon tells stories of life, love and everything in between through enthralling images, eloquent text and powerful filmmaking. Although born in England, Matty and his family hopped from Australia to Indonesia before settling in to Country Victoria, Australia by the age of 14 making him an intrepid traveller from the start. These early years of life cultivated his passion for exploring and grew a curious mind that was always searching for more. From his first job at Hungry Jacks to his first studies in Warrnambool, Matty learnt the beauty in keeping himself right by the ocean where the sun lives and the surf gives.
After spending time in Mt Beauty, Melbourne and the high country of Victoria, he had completed a degree in Ecology & Communications and a Diploma of Education, becoming a qualified Teacher. It was time for another adventure! At age 22 Matty packed up and headed out on a 4 year solo mission backpacking his way through almost 13 different Countries, spending most of his time residing in Mentawai during the surf seasons. This is where he learnt the true meaning of simple living. Phone reception and internet were inaccessible a lot of the time, guiding Matty to discover hobbies and skills that saw him living off the land and easing his way into the local community and Island life. Surfing hours on end, freehand tattooing the local men and catching fresh fish for daily sustenance became the everyday. Like many others, surfing withheld a large chunk of Matty's day and so in the absence of good swell one must find a new outlet in order to beat boredom, painting was his. This way of life stirred a feeling within that urged him to share his journey. This flourished into the ability to story tell the galaxy of feelings and experiences through text and visuals and were shared amongst loved ones back home, social media and new friends. His images became a window into what seemed an improbable lifestyle to the typical westerner, forming single frame stories of life on new land.
Like the saying goes: all good things must come to and end, it was time to head back to the motherland of Australia to start yet another chapter in an endlessly proactive life. A few years situated in the buzzing outskirts of Melbourne City saw Matty at age 29 with a masters in Creative Media and working at a Production Company. The natural progression of life continued and showing up to a job everyday that was no longer fulfilling and became the outcast of his naturally humble, slow way of life. Perhaps it was the delirium of 1am internet browsing, or the lingering sounds of Buena Vista Social Club playing in the background but a thick presence of spontaneity was in the air. By 1:30am Matty had a one-way ticket to Alaska with no other purpose than 'to see what else is out there'.
It was June of 2014 and all of life's necessities were packed tightly and saddled up on a motorbike making the impromptu Alaska trip finally real. As many (if not all) overseas adventures teach you to expect the unexpected, Matt had doubts that began to envelop his mind, wondering why the hell on earth he had packed up life back home, sold his belongings and placed himself on a vehicle that had never previously sparked interest to him, only to be sleeping amongst the precarious land of Brown Bears. Despite the recurring self doubt, questioning and re-assessing the continuous hustle of perseverance pushed through and made what-once-seemed a silly idea, into a 2 and a half year journey of self exploration and love. From Alaska, Matt explored via motorbike (with surfboard strapped tightly) through Canada, Washington, Oregon and California before finding himself in Mexico for a 5 month stop-over. It was during the earlier stages of his trip riding through Canada where he made a new friend on the beach, her name was Heather. Spending a short 7 days becoming fond of one another Matty decided to continue on, always documenting his surroundings and experiences. With Heather in a flexible stage of life with the transition of selling her farm, there was freedom to make impromptu plans like flying to Mexico, buy a bike and join her friend on what would soon become the foundation of a life full of adventure together.
Continuing down through the America's stopping into 9 countries brought them to the astonishing land of Chile were both hearts felt at home and the next 6 months were to be spent. Having relied heavily on petrol stations and mechanical parts for the transportation of motorbikes, Heathers years of farming experience influenced the decision to swap both vehicles for 4 horses. The responsibility of owning horses were to simply provide them with clean running streams, fresh grass patches and the occasional hug, confirming any doubt they had about selling off the bikes. In unison with their courageous decision the nomadic couple came across local legend Ramon Navarro, an incredible surfer and influential human to many. It was there in Chile they spent a few days with the Navarro family closely observing their lifestyle that solely focuses on fishing, farming and surfing. Ramon's dedication to his family, the Ocean and core values exalted their immense respect for him and became a pivotal point in the next stage of their trip. From here on, was a 6 month horseback expedition through Chile in search of waves and rad times together, finishing up their entire trip in Argentina, South America.
Come January 2017, it had been 2 and a half years since Matty was on Australian soil. The progression of his travels with Heather grew a collection of written memories, photographs and a feeling stronger than ever to begin the next chapter of life, together. Having documented moments in time that are unexplainable through any written or spoken language, Matty had novels and novels of compelling imagery that needed to be shared.
Now residing on a small farm in Byron Bay life is lived through intention and mindfulness. Days consist of surfing, spearfishing and working on his latest project 'The Road to Patagonia'. A 70 minute feature-length documentary telling the story of surf and self exploration, adventure and falling in love whilst being on the road. A narrative of small steps taken on a long journey back to a life sustained through the land and sea, curated and set amongst some of the most inconceivable locations on earth. A story of how they discovered the power of life and love through the freedom of the natural world. The way it should be.
Weighted lines - North Journal
Words - Own
Muse - Dave Aldous
My first encounter with Dave was at Bayleaf Cafe, Byron Bay. New to town and in need of coffee I was steered in the direction of 'that really rad but really busy' cafe on Marvell Street with rumours of the best cuppa joe in town. I was yet another customer adding to the plethora of coffee dockets and Dave was yet another long haired barista in Byron! Bayleaf quickly became my everyday with a need for coffee parallel to my need for the Bayleaf greeting. Hugs, conversations and smiles by the plentiful I began to form friendships with almost every staff member there with one intriguing me the most; Dave.
His soft shy nature is the exterior to a humble creative, full of gratitude and knowledge. As coffee making funded life and bill paying he worked on his creative outlet behind the scenes and still managed to put passion forward in every shift at Bayleaf making my perception of him a positive one.

As I took a drive out to Dave's house I couldn't help but notice the subtle trend of lush large trees tracing the roads that lead me to my destination. When I arrived at the top of a hill, where a quaint A-frame house sat atop and reached the front door, I felt an immediate gentleness. Greeted with soft smiles and conversation at ease it felt only right for me to be there. In true style I was offered a cup of fresh filter coffee brewed in the timber laced kitchen adorned in plants, prints and photos. It only made sense for Dave to reside in a place of humbleness and simplicity, truly complimenting his personality.

We got chatting as my curious mind lead to question after question, in search for the story behind Weighted Lines. Unbeknownst to me, Dave began this journey just 4 short years ago when he and his partner Charley decided to break away from the claustrophobic state that Melbourne city can bring, and delve into the welcoming of nature. With days off being spent mapping new hiking trails, driving hours to new mountain ranges and seeking new sights Dave and Charley quickly became addicted to the free pleasures of natural surroundings. Although charming in its gifting's and appearance, this new found hobby came with a growing concern for the pattern he noticed of newly cleared pathways for the convenience of human access. Dave reccounted to me the day he came across a huge tree that had been freshly cut for clearing, revealing its every ring, every year of life and he just stood in awe, touching and smelling for the longer part of 20 minutes. He admits that he couldn't stop thinking about it, wanting to know how he could preserve such beauty, create a new lease on life and and help tell it's story.

With a background of Carpentry and a curious mind, Dave jumped at an opportunity when he saw an advertisement for cleared pine up for offer. This was the beginning of the arduous trial-and-error journey every great artist must condure. Compiling the research and inspiration of traditional Japanese artisans who have been printmaking, wood burning and reclaiming contours for years, Dave experimented and found his knack, perfecting the process. From seeking out a specific tree to hand sawing, hand planing and burning to finally press the Japanese paper to relieve each print saw him into the next step of strategizing how to upgrade yet downsize his tools. Walking hours through thick bushland and catching flights overseas proved difficult with large, heavy tools and camping equipment strapped to his back.
The first set of prints that dave felt a true success within found themselves as submissions to a local art gallery. All similar in appearance by being apart of the same family yet considerably disparate, he felt a strong sense to give them individual identities just how we each have names. This was the birth of pairing each print of each tree with its rightful coordinates making it not only another aesthetical component but a deeper knowledge of that trees residency in the world. Dave found this to be a vital part of giving viewers factual material that compliments a visual so rich in historic textures.
Dave expressed the visceral experience he has come to know by spending time out in quietness amongst the tall giants and that seeing first light weave through and fall on new breadths, revealing nature's contours is an antidote to all worriment. This was an integral part of what facilitated the since 4 year journey of Weighted Lines. Travelling overseas twice, taking several trips to Victoria and embarking on many adventures in surrounding national parks of the Byron Shire has seen Dave to showcase 7 prints from 7 different trees and tell their stories. This lead him to host his first solo exhibition in September 2017, reaching a new milestone for both his personal life and the life of Weighted Lines. I had great pleasure in attending the night held at Bayleaf Cafe and contributing to the crowd that may have seemed like a human flash flood on Marvell Street to any passerby.
Upon circling the crowd, overhearing conversations and weaving through an abundance of supportive humans, I felt an immense sense of pride wash over me. This was not for myself, but merely as a spectator of Dave's achievement because just like me, there were a high percentage of people who never truly knew the artist behind 'Weighted Lines'. This was proof that Dave was not in anyway a master of art for the sake of prosperity, he was a master of paying homage to trees and their families, celebrating their existence of enriching ours.
It's quite incredible really, how one can come to acquire such a skill of bringing substance to something we turn a blind eye on and place such sincerity in leaving a literal mark, allowing it a voice when it had been silenced. To reach the point of passion for a technique he never planned on learning and turning that into hard copy stories for every year a tree has lived, shaded us, and brought purity to our air can only be attained by the craftsmanship of a true artisan. He creates a visual that enthralls an entire room with a comforting aesthetic of a trees destruction mitigated by the devotion of a human. And what better way to unify such works than with the perfect encasing of wooden frames built by the hands of that same human. Selflessly displaying the many truths a tree can give, tirelessly building and perfecting a frame that doesn't just support the physicality of his art, but the beauty of another tree in a different medium.
With a limit of 10 original relief prints per tree create a rarity of Dave's work, becomes a temptation and a deeper lust for his work, turning aspiring art owner's into immediate collectors. To some if not all, the incredibly perfected application of print to paper may look like a hand drawn masterpiece created by the very roots of that tree; as if it were creating a self portrait. However this is the product of precision and attention to detail mixed with the passion for portraying its story, curating each piece on the spot with the tree in the very place it grew.
And so through deepening my understanding of Dave, I have come to know him as a humble man who makes space for everyone and everything through conscious thought. When I first saw the artwork Dave was producing I found the correlation between his personality and his work uncanny. There is no prejudice, there is no judgment there is always honesty and so by showcasing the uniqueness of every tree, he portrays the essence of how every human is different to you; every tree is different too.
Image - Anna Hutchcroft
Image - Anna Hutchcroft
Image - Charley Greenfield
Image - Charley Greenfield
Image - Charley Greenfield
Image - Dave Aldous
autumn - paradiso
Publication - Paradiso Magazine
Words - Own
March 1st. The farewell of summer, preparation of shorter days and the deterioration of our summer tans. It has begun. But is it all truly that bad? With a strong presence of summer still lingering, we begin to draft new daily routines, find new hobbies and start the search of fulfilling substitutes to just about everything you've been doing the last 3 months. But that's what autumn represents; the importance and beauty in letting things go.
Mornings seem to lose the magic of motivation when our alarms ring before the sun is awake, before the birds have chosen their song and our bodies have began to sense a natural habit of hibernation. This however is the same time (if not earlier) when farmers are at work harvesting their crops to put food in our local stores, market stalls and café tables. March is the first month of swapping lunchtime salads to daily hot pots and fresh bread. Light dinner meals down by the beach are no longer enticing due to the suns earlier curfew and the thought of a hearty meal brings warmth to our bones. Eating food doesn't just serve us with the purpose of fuel and energy to live, food provides large quantities of comfort, pleasure and sincerity. No matter how old I will always miss my mother every time I bake roast vegetables, slow cook a ham hock soup or make fresh custard on the stove for dessert. How beautiful it is to purchase, prepare and consume foods that obtain the ability of creating nostalgic moments. We say goodbye to our cravings for the beloved Açaí bowl for toasted sourdough with homemade jam. Croissants make their way back into our thoughts and make the perfect partner to our morning coffee ritual, because who wouldn't want the buttery goodness of a 'pain au chocolat' between the sips of a long black.
Local grocers, veggie stalls and farmers markets have pumpkins in abundance and are sweeter than ever proving some seriously nurturing benefits of Vitamin A, helping boost immunity to fight off the infections that lurk in our homes and houses. Making all the more reason to spend time over the stove stirring and spicing a hearty pumpkin soup. Avocados may seem like they never leave our bags and baskets but now in their prime season, prices become alluring. Filled with benevolence for us hungry humans and loaded with potassium; these ripe babies are the ultimate fibre friend for good digestion. Its always fun watching the avocado stand be poked and prodded by shoppers all in search for the same thing… the perfectly soft avo. Stewed apples with cinnamon or just a 3pm snack, the sweetness and crunch of in-season apples are second to none. Pair that with (what I call) sunset celery - Rhubarb; spiced and encased with flaky pastry topped with fresh thick cream for a crowd-pleasing desert. Rhubarb is that underrated vegetable that doesn't get enough credit as the deep green leaves are quite dangerous to our stomachs but the rosy red stalks are full of minerals, vitamins and organic compounds.
There is one thing in common amongst the crops that grow from the autumn soil, to the humans that walk atop it; the warm earthy hues. Clothing is a direct representation of the season we are entering. As warmer tones start making their way through boutiques, we begin a new harvest of the earth's natural colour palette. We notice the change in leaves that belong to the trees that shaded us through a hot sticky summer. As they shed their layers we slowly begin to increase ours once the air becomes crisp and a little cooler and we see no need in exposing limbs in hope of heat relief. Jeans and longer shirts are pulled out from the back of the wardrobe and socks make their comeback! Perhaps I am alone in this pleasure, but the satisfaction of transitioning from bed sheet to blanket is almost weirdly indescribable. Having grown up on the south coast of Victoria I've never taken time in appreciating this feeling (it is a rare occasion sleeping with only a sheet). That feeling of having something hold you, wrap up your limbs whilst they lay to rest, feels like this may be the only reason for cooler nights.
Autumn sees us taking refuge within ourselves and inside our homes. The natural progression of stillness encourages reflection upon what these past sunny filled months have given us. Parts of our communities, families and friends come together for the celebration of the Autumn Equinox where the night is equal to the day in length. We find ways to restore balance within our personal practices and ourselves and search for warmth in the cool mornings and still days. Pots of tea and the burning scents of cinnamon, ginger and orange become familiar to the senses and provide the same amount of love as a hug from another. The appetite and natural occurrence for nesting and decluttering is a wonderful way to embrace the change of season. Rearranging furniture, parting ways with old clothes and filling vases with fresh new season flowers like the happiest cluster of miniatures you've ever seen; The Easter Daisy. Pushing their way through the soil and standing tall to show us their beauty as if they were made to be the sunflowers for all the whimsical fairy land ladies, growing up and over their heads, and made for us to find delight by our feet.
It proves more and more difficult finding motivation to keep active in the body and mind when the skies seem a little sad and staying in feels deeply inviting. But although this may bring fear to some in the upcoming colder months we are reminded; autumn is that beautiful place between the scorching hot and the freezing cold. Take the time to appreciate new habits, more layers, warmth and refuge. Enjoy it embrace it.
Issue No.3 front cover
Article imagery - Maggie Dylan
Image - John Von Pamer
none the wiser - paradiso
Publication - Paradiso Magazine
Words - Own
We all like to think of ourselves as honest humans right? But how do we respond when asked 'how are you?'. I've found myself stuck in this automated loop of answering with words like 'good' or 'busy' until recently when I decided to take in exactly what that question meant to me and truly ask, How am I? Upon guiding myself to honest open answers I've realised how much more I can learn about myself and others through allowing an instant form of trust in someone by simply answering a question with truth.


It's those conversations with your colleagues, your local barista or even the person scanning your groceries who deserve the undivided attention because by speaking openly about who you are and how you are could help unravel inspiration for the other person to do the same. I suppose it could also be argued that one shouldn't ask another how they are unless they're truly accepting of the answer that follows. And that's got me thinking too.. Are we truly prepared to listen to someone's answer when we ask the question and if not, why do we? Out of politeness? Perhaps being polite is being honest in both asking and answering.
And so i've been wondering.. how can we become better humans by finding the courage to cut the crap and clear out? And no, I don't mean spring cleaning your wardrobe or finding a 21 day belly buster challenge on youtube. I mean to really go deeper within your thoughts and consciously unravel the clutter and falseness we accumulate, to break down the walls of procrastination and turn the 'I hope' into 'I will'. How can we obtain personal wisdom by being brave enough to speak truthfully, to be real with anyone and everyone?
How often do you find yourself scrolling through your feed of glossy images with perfectly contrasted colours and the unintentional-intentional candid snaps when really you picked up your phone just to set your alarm? How many pages have you scrolled through seeing images of linen sheets, antipasto boards and beach picnics with a plethora of brands tagged and completely advertised before you realise your 103 weeks deep in their page and you forgot about the food on the stove? Plenty of times I bet, don't worry me too. And then how many times have you found yourself on a page where there are no filters, no pretty captions with love hearts, stars and sunflower emojis but instead reality. There is so much power in social media platforms which we can use to help each other become realists and provide an opportunity to declutter the pretentiousness that follows. We can do this by sharing our stories of how our day really went or even how we truly look behind the makeup and flawless filters. Start posting about what makes you passionate or what may bother you. Maybe the kids drove you to tears and your house has 3 weeks worth of washing piled up and you haven't gotten around to do the dishes. Perhaps you've been afraid to speak openly about your views on something political but just want to heard. By showing only your highlight reel is almost a form of false advertising especially when you have the capability to be honest. By taking small but simple steps like this can we begin to create a community of truthfulness that encourages people to share their reality amongst all the glossy good times too. And remember that you should always do good for the sake of doing good not for the sake of looking good because your life and you will always be beautiful with or without social media.
I suppose what I'm getting at is that there are too many imperfections that aren't recognised as beautiful or recognised at all because we are afraid of what may seem as the ugly and bad. When does that stop? Each of us hold the power to celebrate and encourage each other to uncensor the everyday and leave no filter for the truth. This wonderful life so humble and simple, shielded by our own doing of complexity and falsehood. Let it be simple and allow the earnest within.